Contact Anna ...
B&W Equine Group Ltd
B&W Hospital
Breadstone
Berkeley
Gloucestershire
GL13 9HG
T: 01453 811867
M: 07775 734110
Anna Quiggin BSc BVSc MRCVS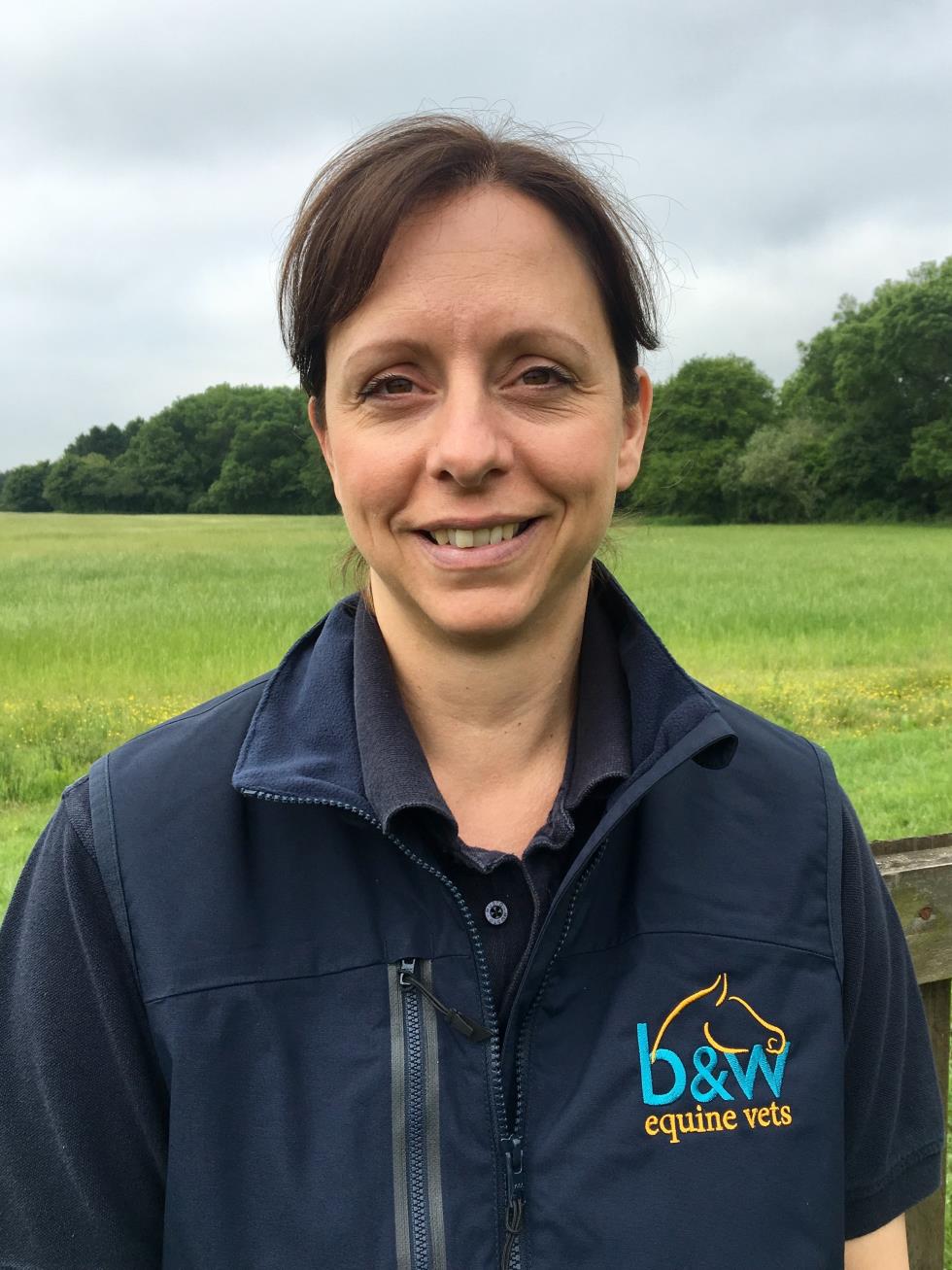 Anna graduated from Bristol Veterinary School in 2003, after having completed a BSc (Hons) in Zoology from University College London. She went on to join a mixed practice in Wiltshire, however, it wasn't long before she left the consulting rooms behind to concentrate solely on equine work. Anna enjoys all aspects of first opinion equine work, but has particular interests in dentistry, internal medicine, ophthalmology and wound management.
When not working as a vet, Anna is kept busy with her two young boys and can often be found frying bacon at the rugby club on a weekend or standing in the rain as they get to ride! She also has an active role on the Pre-School committee for a little payback for all their excellent child care!