B&W Equine Vets
Breadstone 01453 811867
Cardiff 01443 225010
Failand 01275 392956
Stretcholt 01278 229129
Willesley 01666 880501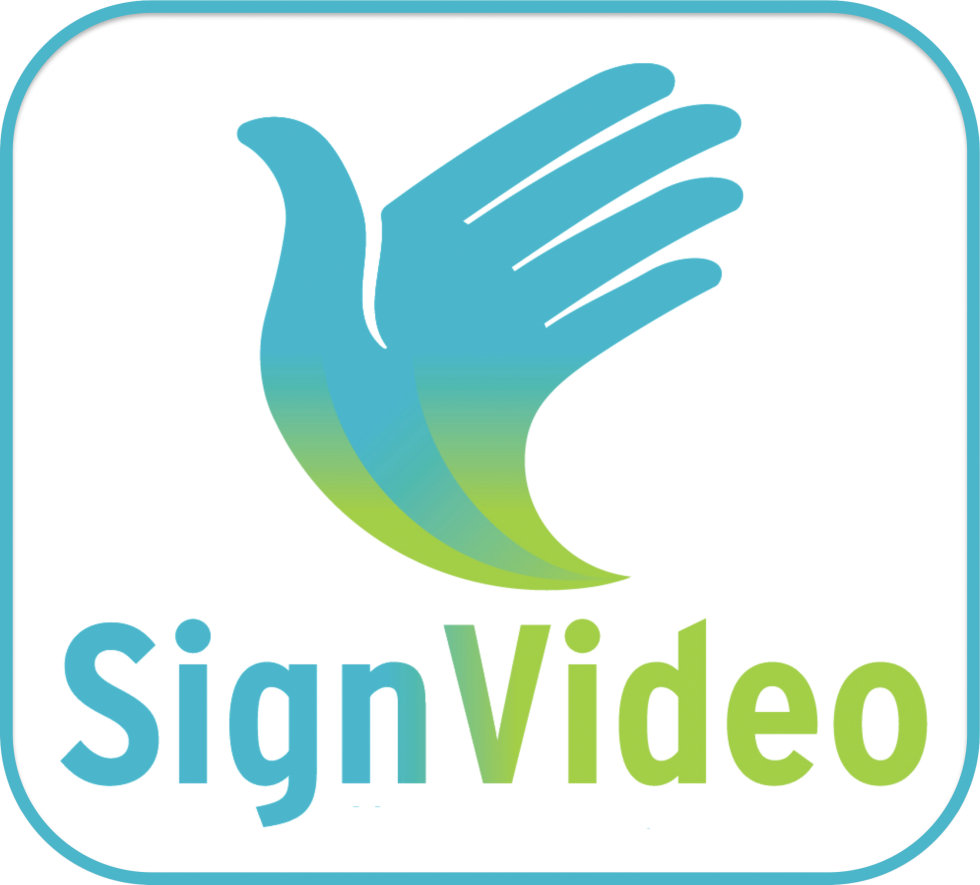 BSL users can contact us by SignVideo. Click on logo.
Office Hours
8:30am - 5:00pm Monday - Friday
8:30am - 12:30pm Saturday (Breadstone Only)
Please note Bank Holiday and seasonal opening hours may apply.
Updates and Guidance during the Covid-19 pandemic
COVID-19 UPDATE - 26th May 2020 (Equine Hospital)
We would like to re-assure you that, as always, the B&W Equine Hospital is open and is staffed, with a dedicated team of vets and nurses 24/7 365 days a week. During the current Covid-19 crisis we have continued to care for emergency and time critical cases, thus ensuring that we always have animal welfare as our priority
As the Lockdown measures are gradually relaxed we are now beginning to see more routine, non-emergency cases, with the same dedicated hospital team on hand at all times.
However, it remains important for us all to continue to follow social distancing and to minimise the number of people in and around the hospital. This is for the health and safety of both our staff and clients. For this reason, our social distancing measures remain in place and the hospital building and stables are closed to everyone except staff. This means that we will continue to provide advice, obtain clinical information and informed consent remotely, prior to admission of all cases. Following admission to the hospital, horses will be handled and cared for by B&W staff only and therefore owners are, regrettably, not permitted to be present or visit.
We completely understand how worrying it can be for you to have to bring your horse to the hospital. We would like to reassure you that your horse will continue to receive the highest standard of clinical care and husbandry during his/her stay. We provide regular daily updates on how your horse is progressing including any changes in treatment or additional procedures we may need to carry out. We are always available to answer any queries you have before, during and after your horses visit to us. On discharge from the hospital a full set of discharge instruction will be provided, so you are aware of how to look after your horse after he/she is back under your care.
We look forward to a time when life returns to 'normal' and we can welcome clients back into the hospital. Until that time it is vital that we act to limit the spread of Covid-19 and help to bring this pandemic under control. We thank you for your understanding.
COVID-19 UPDATE - 14th May 2020
Following the guidance from the Government this week, we are pleased to tell you that we are now able to carry out all routine clinical work, which includes pre-purchase examinations and routine dentistry, provided it is safe to do so whilst strictly maintaining social distancing.
All appointments will be subject to our Covid-19 protocols and risk assessments and you will be advised of these when booking an appointment. You will also need to let us know if you have any Covid-19 symptoms or are self-isolating due to, for example, a member of your household being unwell.
During a visit from the vet, please remember to:
Have a mask or similar face covering available
Have access gates open
No running dogs
Only one handler per horse
Have your horse in and ready when the vets arrives
Maintain a distance of at least 2m from the vet during the visit – Remember that Social Distancing is to protect both you and the vet
If, for any reason, there is a possibility that social distancing cannot be safely ensured for the duration of the vet's visit e.g. in an emergency situation, we ask that you wear a face mask and gloves at all times.
Where treatment on your premises is not possible or safe for whatever reason, you may be asked to bring your horse to the clinic where the procedure can be carried out safely by the vet with the help of a nurse/assistant.
We are not operating our Zone Day scheme at this time. However, a visit charge can be shared between two horses or, if three or more horses are treated the visit charge will be free.
Thank you for your continued understanding & cooperation and for helping us keep you, our team and the wider community safe.
If you have any queries or would like to book an appointment, please do not hesitate to call your local B&W clinic.
COVID-19 UPDATE - 17th April 2020
Missed annual booster vaccinations due to Covid-19 restrictions
We have been in touch with our vaccine manufacturer who has confirmed that they will help support horse owners whose horses have missed their 12 month equine flu booster vaccination due to Covid-19 restrictions.
If your horse has missed their 12 month flu or flu/tet booster due to the restrictions in place, please contact your usual B&W clinic for further information on how this scheme will work
COVID-19 UPDATE - 11th April 2020
Following updated guidance from the RCVS and BEVA, we are pleased to have received the go ahead to perform certain veterinary procedures, including vaccinations.
Our primary concern remains the safety of our clients, staff and society as a whole whilst safeguarding your horse's health & welfare. Strict Government restrictions, which include social distancing, continue to be in place with the aim of preventing the spread of Covid-19. Veterinary surgeons, whilst carrying out any treatment, must also continue to work in a way which prevents the spread of this awful disease.
With all this in mind, and in addition to emergency and essential work, we are now able to undertake some other procedures, which includes vaccinations. However, we are only able to do this where it is safe to do so and where social distancing can be maintained. Each request will be considered in line with the updated RCVS guidelines and will be individually risk assessed.
The following protocols have now been put into place:
Every visit will be subject to a risk assessment. At the time of booking, you will need to let us know that:
you are well & have no Covid-19 symptoms
you are not self-isolating
in the last 14 days you have not been in contact with someone who has symptoms
you are not classed as a vulnerable person
your horse is not known to be needle shy
You will also need to let us know if any of the above circumstances change between making the appointment and the vet's visit.
During the visit, the vet will need to maintain a distance of at least 2m from everyone. This means that your horse will need to be seen by the vet without a handler. If you believe that this may compromise the safety of the vet or your horse, please discuss this with us when booking the appointment.
During the visit:
Please have all access gates open and ready for the vet to arrive
Please do not have any free running dogs on the yard at the time of the visit
Please ensure that your horse has a headcollar on and is tied up in their stable or a safe place ready for when the vet arrives.
The vet will need to maintain a distance of at least 2m from everyone during the visit so will need to treat your horse without a handler.
Leave the passport out and open at the appropriate page for the vet to sign.
We are not operating our Zone Day scheme whilst restrictions remain in place. The visit fee for visits where there is more than one horse being treated can be shared but we please ask that only one person is there during the vet's visit. Where 3 or more horses are seen during the same visit, the visit fee will be free of charge.
Where appropriate, teleconsultations will be still offered in the first instance.
In some cases, depending on the assessment/treatment required, we may suggest that your horse goes to our equine hospital where they can be dealt with safely considering both human health and that of your horse.
Payment for appointments will be requested at the time of booking to reduce the handling of cash, card machines and invoices.
Emergency cover continues to be in place 24/7, maintaining biosecurity as far as possible.
Once again, thank you for your patience and understanding during this difficult time. If you have any questions or wish to speak to a vet about your horse, please do not hesitate to contact us. Our clinics are open from 8.30 a.m. on Tuesday 14th April.
COVID-19 UPDATE - 7th April 2020
Spring worming - We are now able to accept faecal samples for worm egg counts through the post directly to the lab at our Equine Hospital. Click here for guidance on how to package a sample. Please note that they may take a little longer than the normal 24-48 hours to process.
COVID-19 UPDATE - 31st March 2020
We are now able to offer telephone consultations for non-essential or emergency work. For details, please click here.
Please note revised opening hours of all our clinics:
Monday - Friday 8.30 a.m. - 5 p.m. We remain open 24/7 for emergencies.
COVID-19 UPDATE - 24th March 2020
Following the Prime Minister's statement last night (23/3/20) and subsequent guidance issued by the Royal College of Veterinary Surgeons, we are currently able to provide ESSENTIAL veterinary work only. Essential work is work/treatment which needs to be carried out to ensure that your horse's welfare is not compromised. If you have an appointment booked for the next few weeks, we will contact you as soon as possible to discuss your options.
If, during the coming weeks, you feel that your horse requires a veterinary surgeon and that this is essential to ensure their welfare, please do not hesitate to contact us. Our emergency cover is unaffected by this announcement and will continue as normal.
We thank you for your patience and understanding in this unprecedented & difficult time, during which we have to do everything we can to minimise the risk to our clients, staff & society as a whole. Rest assured that your horse's welfare is paramount to us and should you have any concerns at all, please do not hesitate to contact your local B&W clinic.
Please keep an eye on our facebook page and website for further updates.