Contact Ian ...
B&W Equine Group Ltd
B&W Hospital
Breadstone
Berkeley
Gloucestershire
GL13 9HG
T: 01453 811867
M: 07771 812424
Ian Camm BVSc CertEP MRCVS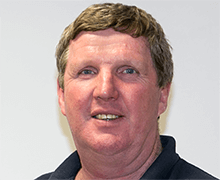 Founder of Bushy Equine Vets one of the first vets to attain the RCVS Certificate in Equine Practice.
Highly regarded and past president of the British Equine Veterinary Association. Forms part of the Cheltenham racecourse veterinary team and was also part of the equine veterinary team at the 2012 Olympic Games.
Ian has a wealth of knowledge of all aspects of equine work and has particular interests in pre-purchase examinations, dentistry and colic surgery.