Contact Elise ...
B&W Equine Group Ltd
B&W Hospital
Breadstone
Berkeley
Gloucestershire
GL13 9HG
T: 01453 811867
M: 07775 734110
Elise Paterson BVMS CertAVP(ESO) MRCVS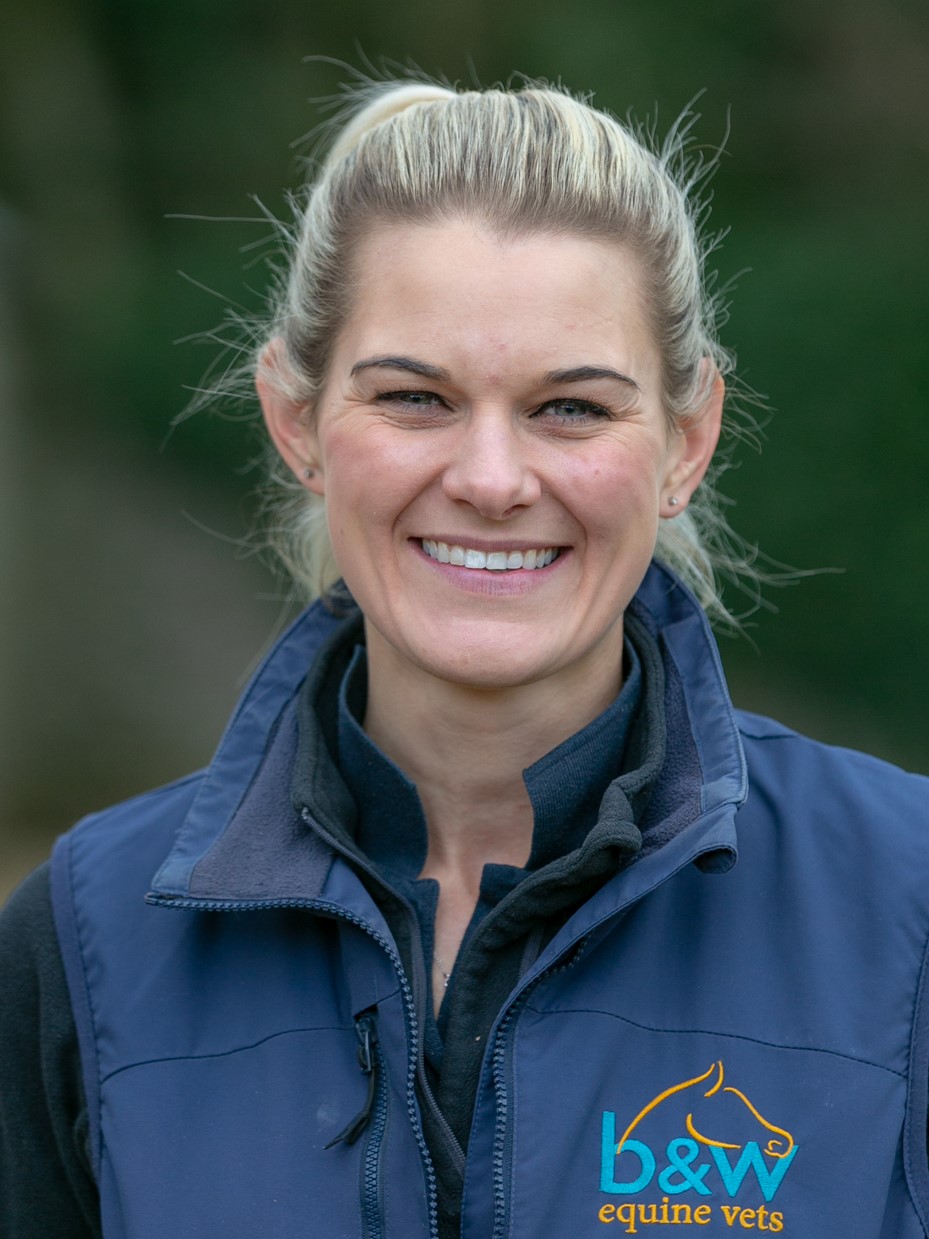 Elise graduated in 2007 from Glasgow and went straight on to do an internship at University College Dublin. She then worked in equine practice in Northumberland, Berkshire and Cheltenham before joining B&W Equine in 2014. Elise's areas of interest are orthopaedics, dentistry and care of the geriatric horse. She holds the Advanced Veterinary Practice certificate in Equine Surgery – Orthopaedics. Elise has been a duty vet at Ascot, Sandown Park, and Guards Polo Club.