Call your local clinic to book an appointment:
Breadstone: 01453 811867
Cardiff: 01443 225010
Failand: 01275 392 956
Stretcholt: 01278 229129
Willesley: 01666 880501
Shape- Up Club
If you need to monitor your horse or pony's weight our Shape-up Club provides free advice and assistance on the weight management of your 'equine weight-watcher'.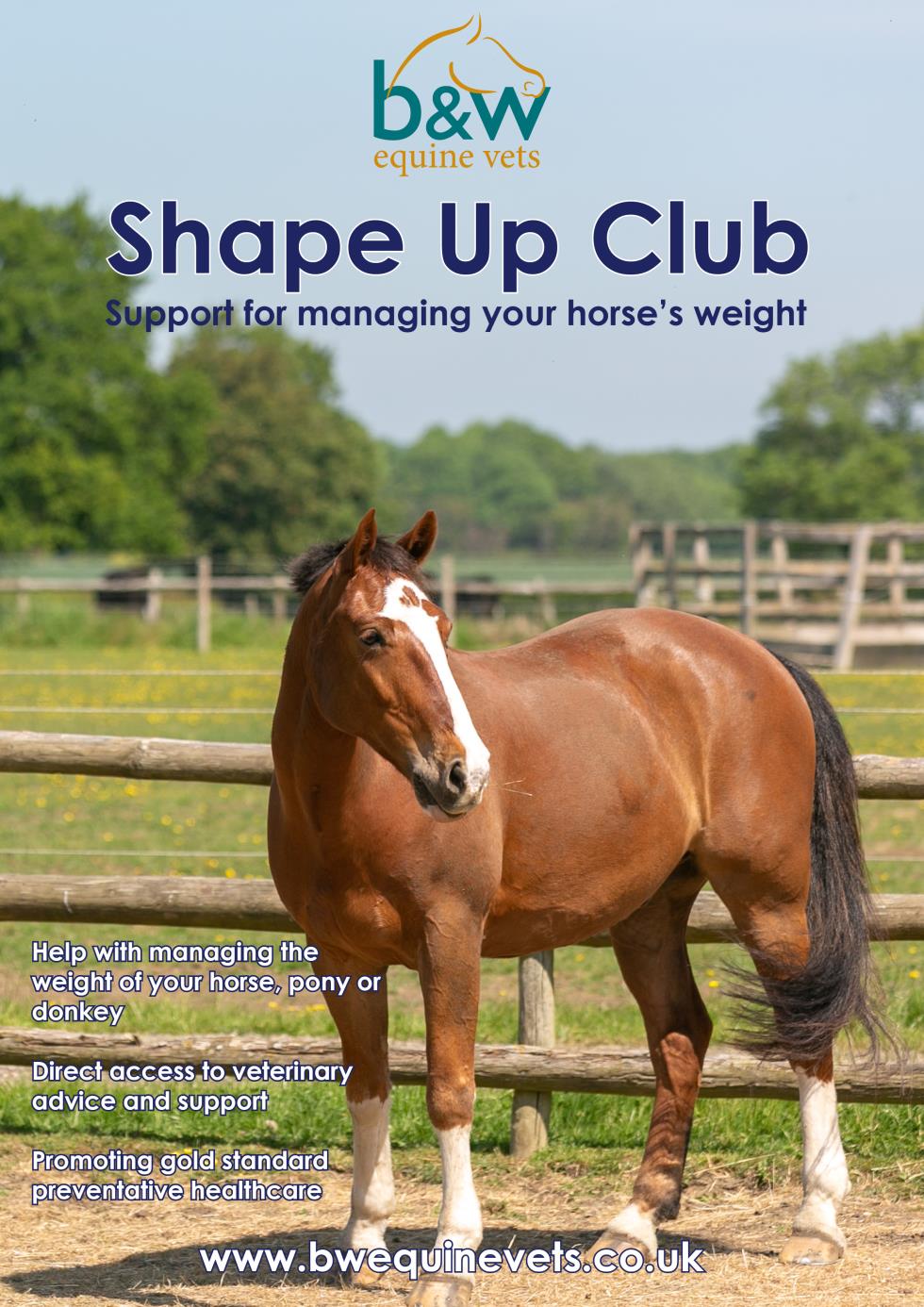 The club is free to join and provides owners with advice and support as to how to achieve a healthy body
condition for their horse or pony.
When you sign up you will receive a free Shape-Up pack which includes:
The 'Shape Up' leaflet which contains all the information you need to help your horse lose weight
A weigh tape & spring scales
Instructions on how to weigh your horse using the weigh tape
Feed and body condition information
Score cards to help you keep track
You also have direct access to a vet for further advice & support.
We have a weigh bridge at the hospital and will happily weigh your horse or pony for you free of charge.