Worming Advice
Please contact our laboratory for a free worming consultation:
Tel: 01453 512 078 (Direct line) or 01453 811 867 (Main switchboard)
lab@bwequinevets.co.uk
Worming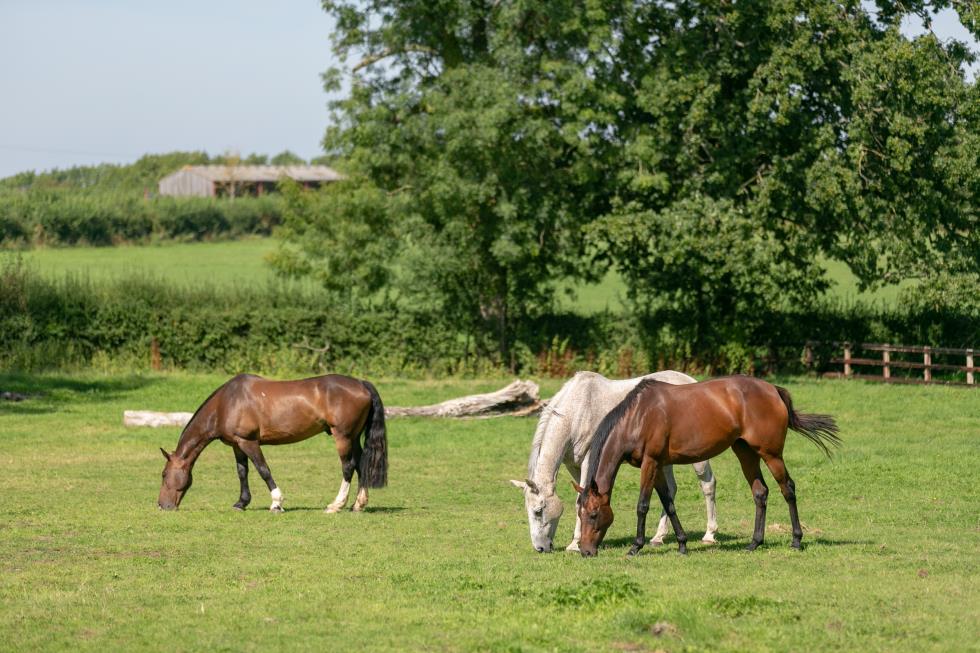 Worms are internal parasites that can do irreversible damage to the gut and other organs and be responsible for poor body condition, respiratory issues, colic and even fatalities.
Developing a targeted and appropriate worming programme for your horse is incredibly important for their welfare. There is a growing problem with worm resistance to our existing worming products. We need to fight this problem and preserve what products we have, as there are no more in development. In order to achieve this there are a few steps you can follow to keep on top of worm burdens and reduce the build-up of resistance.
We advise to only treat horses that need it; this can be managed by worm egg counts (WEC). The result of your WEC will determine if the horse requires treatment. WEC do not detect tapeworm, bots and encysted small red worm- therefore these have to be targeted at certain times of the year.
We do not aim to eradicate all worms from your horse. Horses can carry a small worm burden and be healthy. It is also important to maintain a small population to help reduce resistance.
Every horse is an individual, even horses sharing the same paddock should be treated individually. Some horses are more susceptible to higher worm burdens than others. Giving too small a dose could increase the risk of resistance and there is no additional benefit from giving too large a dose. Therefore it is important to dose accurately.
Our lab offers a worm egg count service, after running the sample we will
Assess your situation & categorise your horse's risk to worm infection
Advise on immediate action
Formulate an annual plan, to include worming and pasture management
There is no cost to enter onto our worming advice scheme and our worm egg counts are only £8.00 each inc VAT
Our aim is to encourage owners to worm their horse at the correct time of the year with the most appropriate treatment and reduce unnecessary worming.
For more information on worming and targeted worming programs, including collecting a sample for a Faecal worm egg count & tips for worm control, go to our dedicated Worming section.
The Horse Health Programme includes 4 faecal worm egg counts, an autumn tapeworm saliva test and an appropriate autumn wormer as some of its many benefits.