My horse needs an x-ray!
Radiographs, commonly known as x-rays, are frequently taken during lameness examination to visualise the bones and joints.
Radiography Referral
Our powerful ceiling mounted x-ray system enables us to take high quality radiographs of all areas of your horse.
Portable x-ray machines have made radiography of your horse's lower limbs efficient and convenient. However, current portable systems are not powerful enough to take good quality images of the upper limbs, spine and thorax.
Our hospital radiography system allows radiography of all areas of the body and supports specialist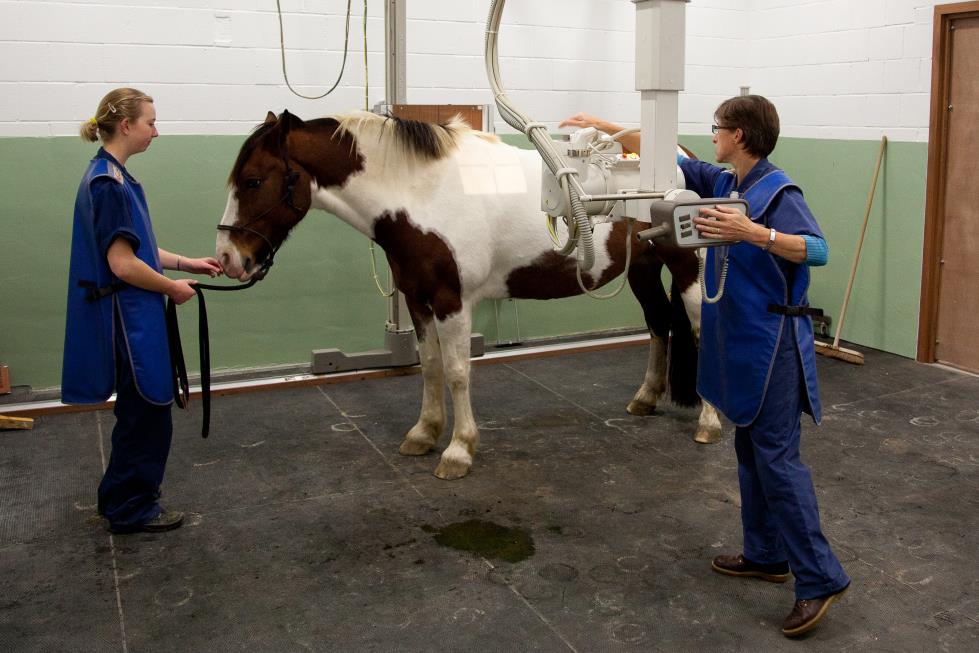 radiographic studies such as myelography, to image the vertebral canal, and barium swallows, for oesophageal problems.
Digital computed radiography gives high resolution images that can be viewed on a mega pixel monitor for fine diagnostics. The images can also be adjusted on screen to assist in making an accurate diagnosis. The images are available almost instantly and are stored electronically for future reference
The x-ray unit is run by our experienced dedicated radiographer Jan Butler. Jan has been a radiographer for over 40 years, starting at the Animal Health Trust in Newmarket in 1975. She has had the opportunity to work, and learn from, many vets known worldwide. She is also the co-author of Clinical Radiology of the Horse, first published in 1993, with the fourth edition released in 2016.
Jan is supported by our hospital interns meaning our radiography service is always available, even in an emergency.