CT scanning can assist in the diagnosis of dental or sinus disease
CT scanning produces a 3D image of the entire horses head from inside to out. Performed in the standing sedated horse it is particularly useful in diagnosing dental and sinus problems which may
cause head pain, poor performance, loss of condition or nasal discharge. It can also be used in investigating upper neck pain.
Computed Tomography (CT) Scan
Computed Tomography (CT) is a sophisticated imaging technique that uses a rotating x-ray machine to produce high-resolution, cross-sectional images or 'slices' of a body part.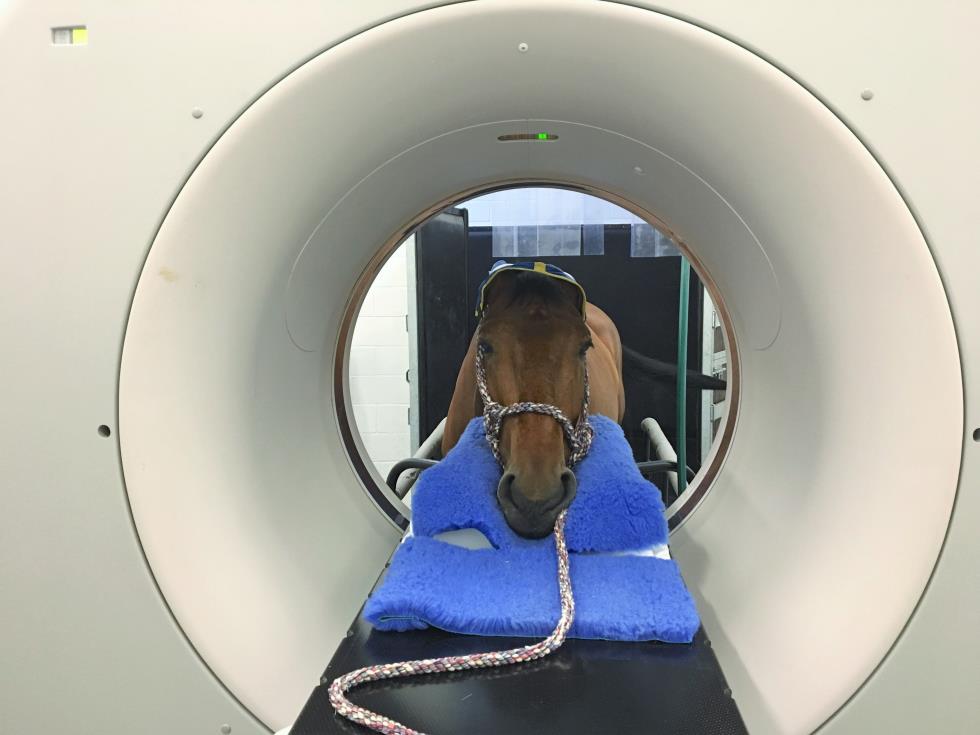 In horses, CT imaging is particularly useful for investigating diseases of the head, including dental abnormalities, sinus and nasal passage problems, traumatic injuries of the skull, headshaking and neurological diseases.
B&W Equine Hospital is one of only a select few equine hospitals in the UK that has the facilities to carry out CT imaging of the head in standing, sedated horses - avoiding the need for, and the potential risks associated with a general anaesthetic. The horse stands on a moving platform and the horses head passes through the circular CT scanner.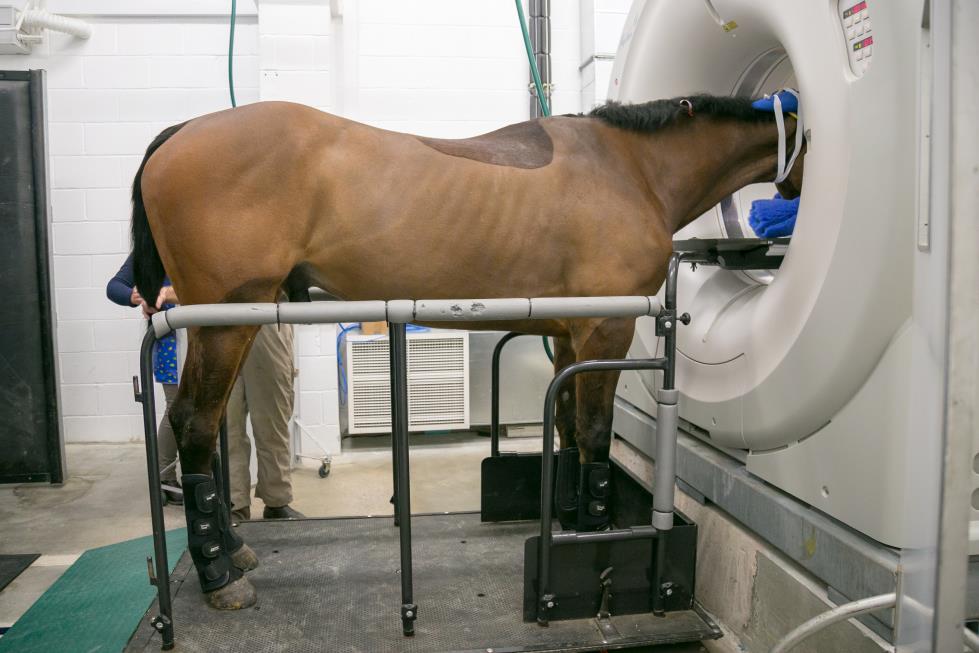 There are several advantages of CT compared to conventional two-dimensional x-rays. In a CT scan adjacent structures are not superimposed on top of each other as they are in an x-ray making them much easier to isolate. Specialist computer software allows CT scanned images to be reformatted to create cross-sectional slices in multiple planes, and to produce three-dimensional reconstructions of the skull and teeth. This allows accurate diagnosis and can assist with surgical planning.
CT scanning can be performed on an inpatient or outpatient basis.