Directions to Stretcholt
From the M5 exit at J23 and at the first roundabout (above the motorway) take the Bridgwater exit. At the next roundabout, turn right and take the A38 northwards towards Highbridge. Continue for approximately two miles. After Pawlett, a sign to Stretcholt is seen on your left hand side. Turn left into Red Lane, and continue for about one mile, past Stretcholt Equestrian Centre you will see Ham Lane on your right hand side. Turn down Ham Lane and the Stretcholt clinic is the second drive on the right.
Opening Hours:
8.30 a.m. - 6 p.m. (NB. The clinic is attended 9 a.m. - 5 p.m.)
Stretcholt Clinic
Contact the Stretcholt Clinic on 01278 229129
The Stretcholt Clinic has become the latest member of the B&W team and situated off of Junction 23 of the M5, close to Bridgwater. Our experienced mobile equine vets cover the whole of Somerset and South Gloucestershire.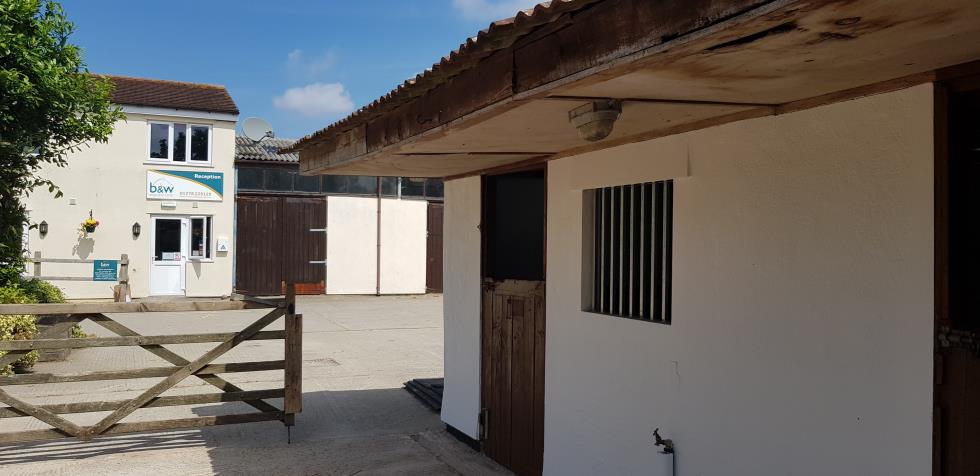 Visits can be arranged for all routine as well as advanced equine veterinary work, including modern dentistry. Our patients range from children's ponies, donkeys, zebras, to international competition horses. For routine work such as vaccinations, dental work and health checks you may wish to take advantage of our zone day scheme.
We run a full mobile service and most procedures can be done at your yard. We pride ourselves on having the very latest equipment which includes:
Two portable digital x-ray machines which give immediate results, allowing us and you to see the pictures straight away.
Three diagnostic ultrasound scanners for mare reproductive work and mobile tendon and lameness work.
Two flexible fibreoptic endoscopes for upper respiratory tract investigations and a long video endoscope used in the investigation of stomach ulcers.
We also carry a full range of dental equipment including motorised burrs for more advanced dental techniques.
Our experienced equine vets provide the South West with:
A fully equipped equine mobile visiting service.
Preventative healthcare packages.
Wide range of modern diagnostic equipment.
Fully equipped equine dental service.
Lameness and poor performance investigations.
Mobile x-rays, ultrasound, endoscopy, gastroscopy.
Pre-purchase examinations (vettings).
Riding school inspections.
Equine exports.
Field surgery including castrations and advanced wound management.
Vets 24/7
Stretcholt Zone Map