Contact Steph ...
B&W Equine Group Ltd
Willesley Clinic
Byams Farm
Willesley
Nr Tetbury
Gloucestershire
GL8 8QU
T: 01666 880501
M: 07544 391512
Steph Gent BVetMed MRCVS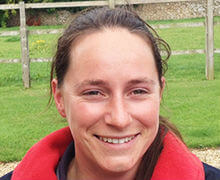 Steph graduated from the RVC in 2008. She went straight into equine practice with polo ponies in Gloucestershire. She then moved to Sydney, Australia to complete an Internship, focusing heavily on race work and lameness.
On her return to the UK she worked in Lambourn with event and racehorses and was lucky enough to work at the 2012 Olympics. Since then she has returned to Gloucestershire and has been specialising in polo ponies, mainly high goal, in the UK and in Argentina. She has a strong interest in orthopaedics and performance medicine.