Contact Breadstone ...
B&W Equine Hospital
Breadstone
Berkeley
Gloucestershire
GL13 9HG
Tel: 01453 811867
Fax: 01453 512076
Office Hours
8:30am - 6:00pm Monday - Friday
8:30am - 12:30pm Saturday
Please note Bank Holiday and seasonal opening hours may apply.
Breadstone Clinic
B&W Equine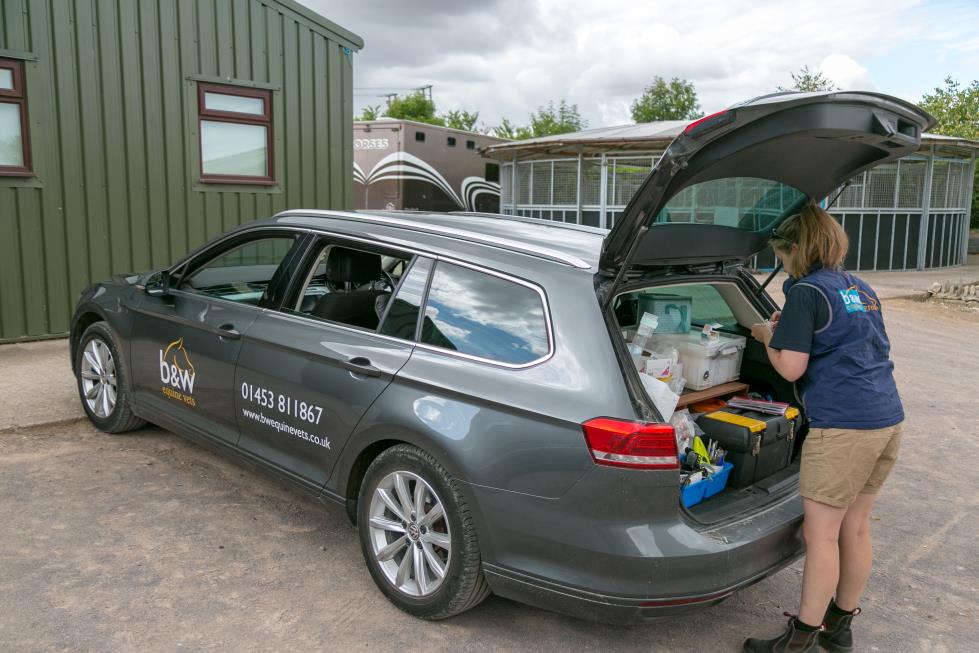 Group's Breadstone branch has a dedicated, experienced team of five vets who provide 5* care for your horse, pony or donkey 24 hours a day.
Our mobile vets can be found out on the road covering an area stretching from Avonmouth up to Cheltenham and out into the Forest of Dean providing all aspects of veterinary care. For routine work such as vaccinations, dental work and health checks you may wish to take advantage of our zone day scheme. For more in depth investigations we are able to perform many procedures in the comfort of your own yard from ultrasound to radiography, using state of the art digital equipment that can help us arrive at a diagnosis there and then.
If however you decide to bring your horse into us we have excellent facilities to accommodate you. Our Breadstone clinic is now located within our hospital, meaning you can take advantage of our comfortable new facilities even if you only require a vaccination or a blood test! A welcoming team of support staff and nurses are on hand to help with anything you may require from assistance loading, completing your insurance forms or just a cup of tea.
Should have any questions about your horse's care, or just want some advice, we pride ourselves on the fact that all our vets are easily contactable, either by telephone or email.
Our experienced equine vets provide the South West with:
A fully equipped equine mobile visiting service.
Preventative healthcare packages.
Wide range of modern diagnostic equipment.
Fully equipped equine dental service.
Lameness and poor performance investigations.
Mobile x-rays, ultrasound, endoscopy, gastroscopy.
Pre-purchase examinations (vettings).
Riding school inspections.
Equine exports.
Field surgery including castrations and advanced wound management.
Vets 24/7
Breadstone Zone Map (click to view larger version)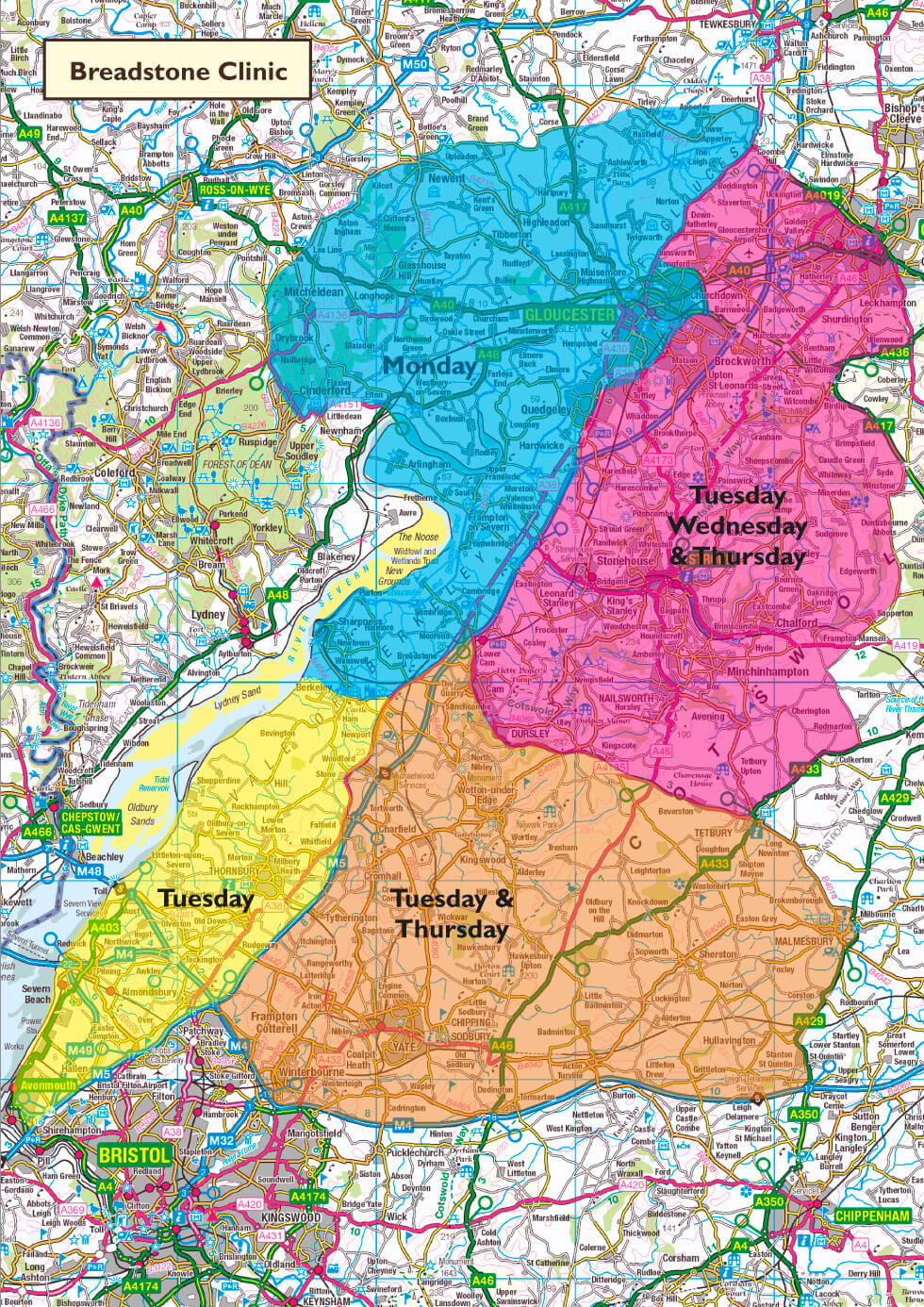 How To Find Us