Contact Jo ...
B&W Equine Vets
B&W Equine Hospital
Breadstone
Berkeley
Gloucestershire
GL13 9HG
T: 01453 811867
M: 07887 590908
Jo Suthers BVM&S MPhil CertES(soft tissue) DipECVS MRCVS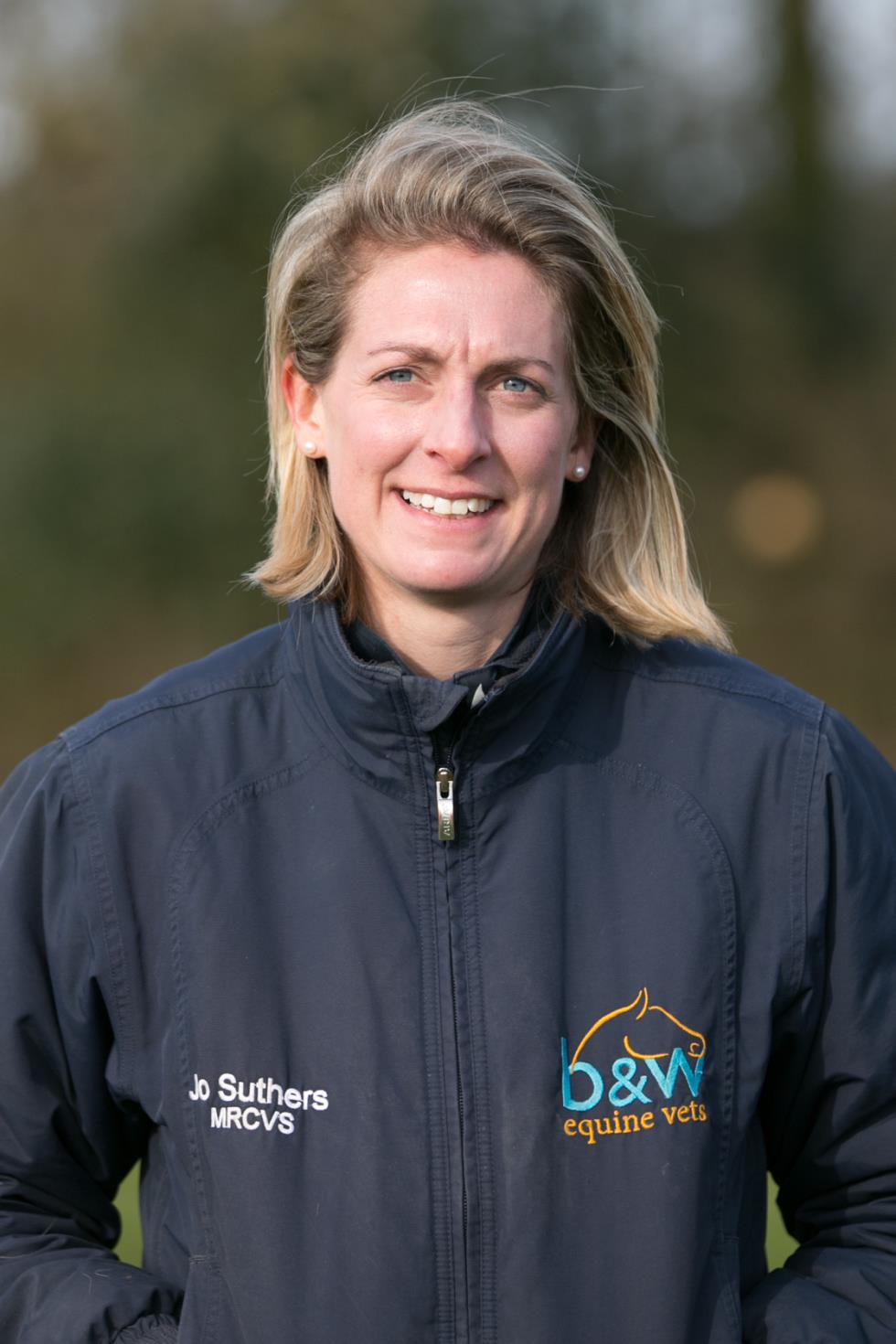 Jo graduated with distinction from the University of Edinburgh in 2006. She then worked at Bourton Vale Equine Clinic before completing an internship in equine medicine and surgery at the University of Liverpool's busy equine hospital. Jo then worked at Bushy Equine Vets for two years before returning to the University of Liverpool to undertake a residency and specialist training in equine surgery. She obtained the RCVS Certificate in Equine Surgery (soft tissue) in 2011 and was awarded an MPhil for her research on survival after colic surgery and on risk factors for large colon torsion.
Jo completed her residency in 2013 and then spent a short period as a surgeon in a large hospital in the south of Sweden before returning home to the South West and B&W Equine Group. In February 2014, Jo successfully passed the qualifying examinations of the European College of Veterinary Surgeons, becoming a Diplomat of the College and gaining recognition as a European Specialist in Equine Surgery.
Jo enjoys all aspects of equine surgery, with particular interest in colic surgery, surgery and imaging of the equine skull including computed tomography (CT) and lameness investigation. Jo enjoys following equestrian sport and has worked as a treating vet at Aintree and Cheltenham racecourses, and Weston Park and Blenheim three-day events